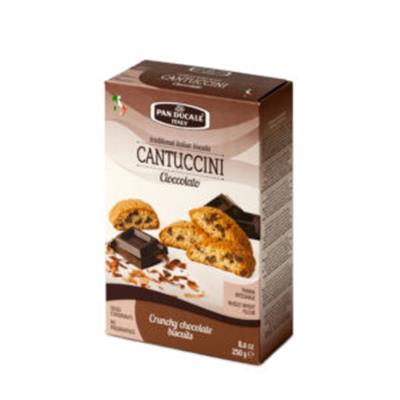 Produced by Pan Ducale using an antique recipe of the family: they are first cooked then cut and passed again in the oven until they are crunchy and golden brown. Pan Ducale still uses the old method of artisan manufacturing and only the best of fresh ingredients:
No additives, No preservatives, No artificial flavourings, and No genetically modified organisms.
The chocolate bastoncini are produced by adding nuggets of pure chocolate to satisfy the needs of even the most demanding palates.
Product Information
Produce of
Italy
Suitable for
Dairy Free, Vegetarian
Sizes Available
12x200g
Stock Code
BCHO